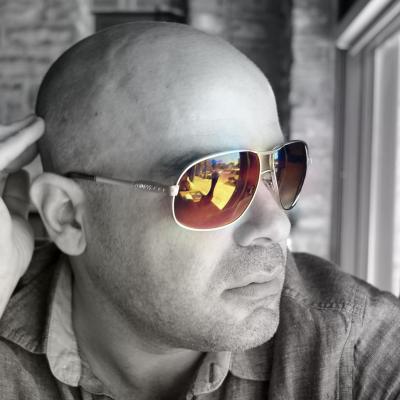 Mark Williams is a proud Welshman and has been the Chief Librarian & CEO for Milton Public Library since 2018.
Mark has over 20 years of public library experience. He began his career in Coventry, England, where he was employed to work with disaffected and socially excluded young people in order to break down barriers to public library access. Working directly with youth at risk of criminal behaviour, homeless youth, children in residential foster care and the LGBTQ community, Mark's focus was to break down barriers to access, ensuring the public library was a welcoming space, for all. During this time, Mark won numerous awards for his innovative approach and was also the LGBTQ steward for the West Midlands branch of UNISON. Mark has subsequently worked in public libraries in Cambridge, England and at Toronto Public Library before making the move to Milton, Ontario. 
In his time as Chief Librarian, Mark has overhauled the traditional public library service model, in order to better respond to the evolving needs of the community, one of Canada's fastest growing. As a result, Mark has overseen a dramatic uptick in patronage with over 70% of the community being active cardholders, as well as continuing his award winning streak, being awarded the John Iliff award for innovation from the American Library Association (ALA) and the ALA's International Round Table's Presidential Citation for Innovative International Projects in 2019, amongst others. 
Mark holds an MLIS from the University of Aberystwyth, Wales; a Bachelor of Laws (LLB) with Honours, from the University of Wolverhampton, England; and has recently completed his Masters Certificate in Public Administration from the Schulich School of Business at York University. 
Mark has volunteered for a number of organisations including the Toronto Region Immigrant Employment Council (TRIEC), the United Way of Toronto, and the United Way of Milton, as a Board member for the latter.