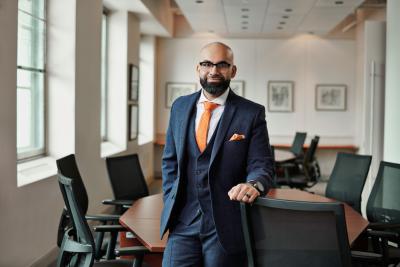 Abbas Kassam
Senior Fellow, Blogger
Fasken Martineau Dumoulin LLP
Abbas Kassam is an experienced Intellectual Property lawyer at Fasken Martineau Dumoulin LLP in Toronto. His practice primarily focuses on litigating intellectual property and public law disputes.
He has acted as counsel on matters before the Federal and Ontario courts addressing issues of intellectual property, freedom of expression and privacy. He is a strong proponent of the right to hold opinions and to seek, receive, and share information and ideas. 
Abbas has a law degree from the University of Toronto and previously served as a judicial law clerk to the Honourable Justice Russel Zinn of the Federal Court.