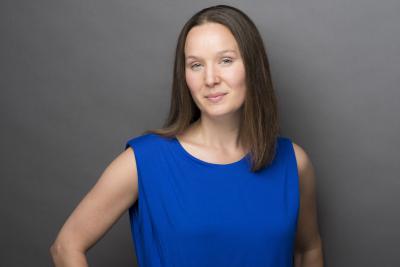 Robin Sokoloski
Advisory Board
Director of Organizational Development
Robin Sokoloski has been working in the arts and culture sector for over fifteen years. Currently, as the Director of Organizational Development of Mass Culture, Robin is working with academics, funders and arts practitioners to support a thriving arts community by mobilizing the creation, amplification and community informed analysis of research. "I believe that research is an integral yet vastly under-used tool, but one that, when its processes are given deep consideration, has the ability to assist us as a sector to better understand the value of the arts on society."

For 10+ years, Robin was the Executive Director of Playwrights Guild of Canada (PGC). During her time there she launched the Canadian Play Outlet (a book store dedicated entirely to Canadian Plays), fostered a growing national awards program for playwrights, the Tom Hendry Awards, and led major changes within the organization.

Robin remains committed to Canada's arts and culture scene by volunteering for various arts organizations as a way of staying connected to the local arts community and ensuring public access to artistic experiences. She currently sits on Ryerson University's Centre For Free Expression Advisory Committee, Work in Culture's Research Advisory Committee, and sits on the Cultural Research Network's Steering Committee.