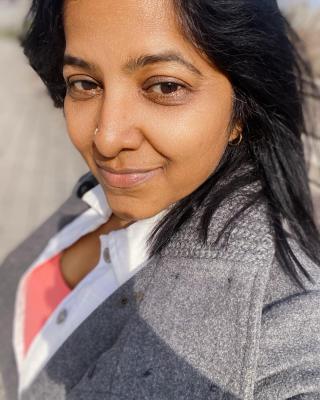 Leena Manimekalai
Staff
CFE Artist-in-Residence, 2022-2023
Leena Manimekalai is a leading Tamil poet and filmmaker whose films and writings are deeply driven by social justice. She has been recently selected as BAFTA India Breakthrough Talent for the year 2022.
Her fifteen narrative documentaries as a Producer-Director on the topics of caste, gender, globalization, art therapy, student politics, eco-feminism, indigenous people's rights and LGBTQ lives have won several National and International awards in prestigious international film festivals and civil rights circuits. 
She is well known for her poetry anthologies and her poems have been widely translated into Malayalam, Hindi, Kannada, English and Spanish. Her films and writings have gone through dark alleys of both constitutional and extra constitutional censorship, but she has always fought through the battles to stand by her free expression.