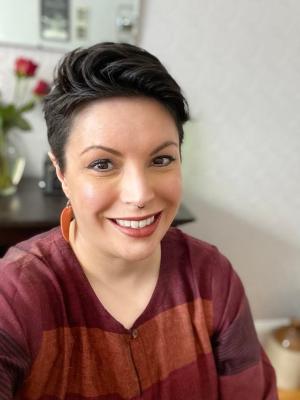 Danielle MacKinlay
Working Group on Intellectual Freedom
Manager, Library Services
Danielle (Dan) MacKinlay (she/they) has been the Manager, Library Services for the Canadian Coast Guard since 2005. Currently, they are on assignment in the Human Resources Corporate Services within Fisheries and Oceans Canada, as an advisor on employment equity, diversity and inclusion.
They hold a Master's degree in Library and Information Studies from Dalhousie University, a BA (Hons) from Mount Allison University in French Studies and Psychology, and recently completed a Leadership and Inclusion Certificate from Centennial College (Toronto) and the Canadian Centre for Diversity and Inclusion. 
Danielle is also a parent of three young children, and an avid reader and craftsperson. Born and raised on Unama'ki (Cape Breton Island), they are influenced by the rich culture and history that defines the island.